Down the winding path to the ancient Holyford oaks, bluebells and dragonflies lies Kingfisher yurt, an 18ft dark green yurt with oak frame, made by Peter in the wilds of Wales. It is located close to our natural spring-fed swimming pond.
The pond is fenced and accessed through locked gates, to stop children from getting to the water unsupervised.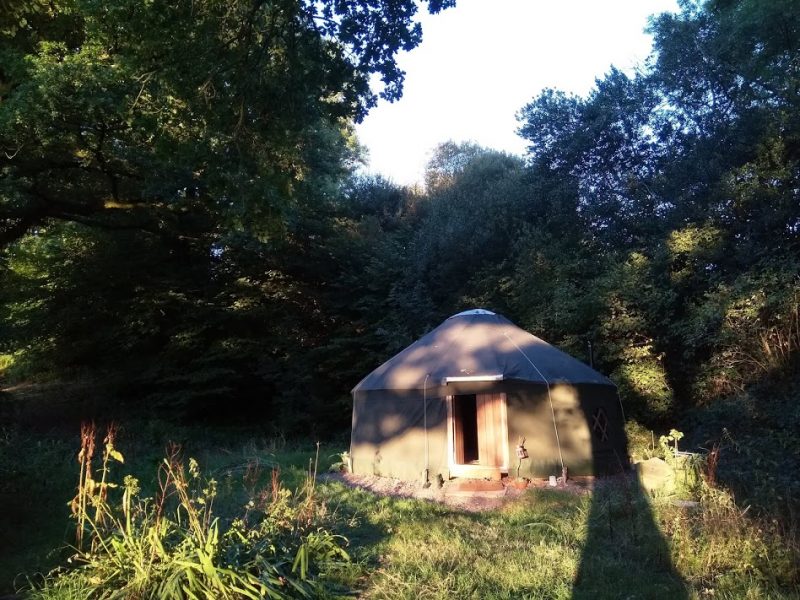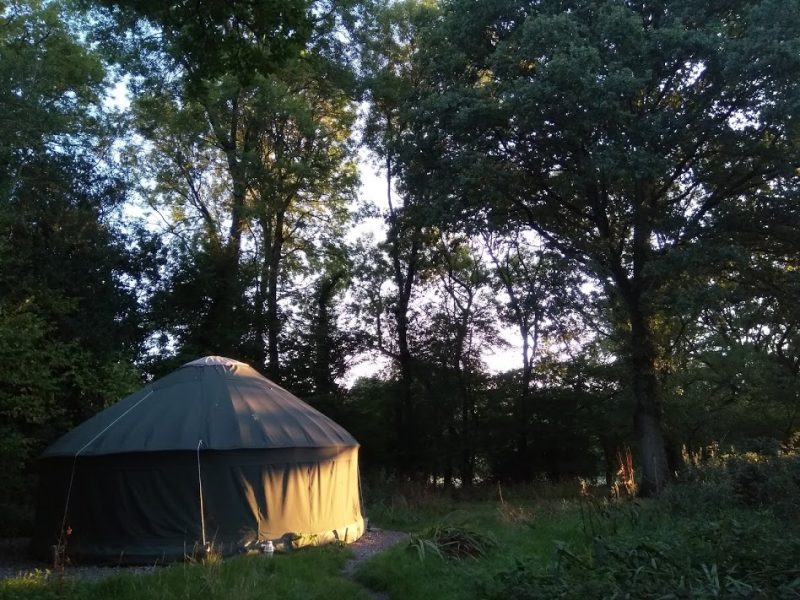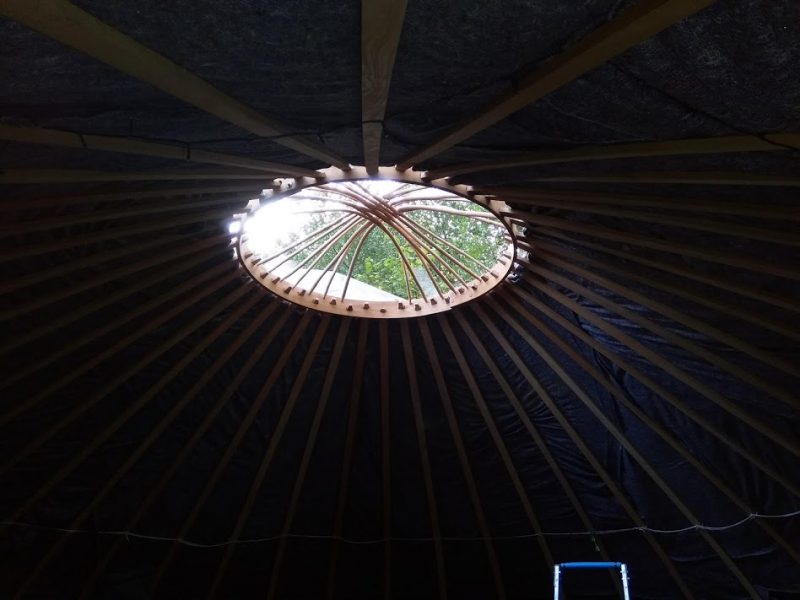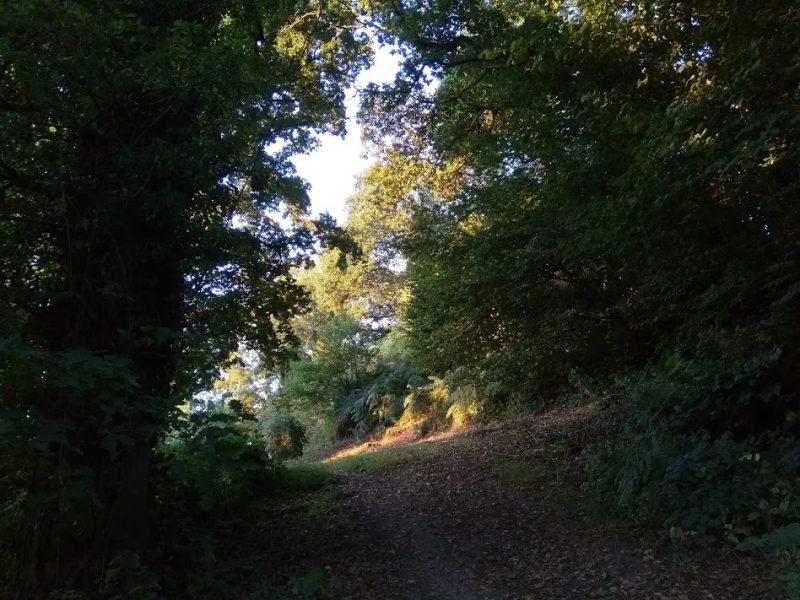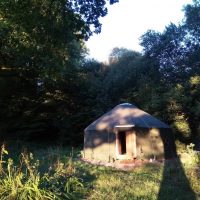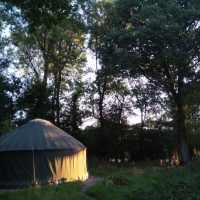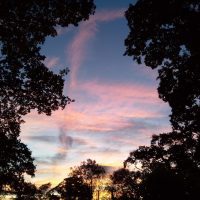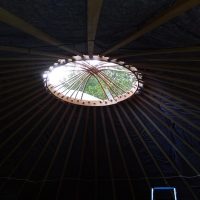 Inside the yurt is carpeted with reclaimed Axminster carpet, a king size bed, bunk beds and a single futon.
The yurt is off grid with lighting provided by solar photovoltaic (PV) panels.
A woodburner will keep you cosy in the evenings if needed (we provide the first basket of logs for free) There is a simple gas cooker for making hot drinks.
Outside the yurt there is a picnic table and a campfire circle.
A private homemade compost toilet is situated next to the yurt. Using compost toilets saves water (no flushing!) and also recycles the 'waste' rather than creating pollution.
Back up the path towards the house there is a large open plan kitchen / living space for you to enjoy with a table and chairs for eating meals. Kingfisher kitchen has mains electricity, a 4 ring gas hob, an electric cooker plus a fridge and a dishwasher. There is also a bookcase of books and guides to the area, board games and craft materials.
Behind the kitchen is Kingfisher's indoor solar shower (accessed from outside the kitchen). Hot water is from the solar hot water system on the roof of the cabin (topped up with electricity if the sun doesn't shine)
All water at Holyford is from natural springs. We filter and treat the water with a UV filtering system. We supply basic eco-leaf washing up liquid, shampoo and body wash. If you bring your own please bring environmentally friendly toileteries. These are available to buy and refill in Seaton at Natural Worx.
There is a shared washing machine available to use in our 'egg shed' We ask for a £3 donation per wash and we provide eco- washing liquid. We do not have a tumbledrier, but have washing lines and clothes airers available. There is a launderette with tumbledriers in Seaton.
January 2022
S
M
T
W
T
F
S
1
2
3
4
5
6
7
8
9
10
11
12
13
14
15
16
17
18
19
20
21
22
23
24
25
26
27
28
29
30
31
Today
Start of bookable period
Unavailable
Closed
Booking details
Prices From Min 3 nights booking - £300 for 3 nights (Fri- Mon)
£380 for 4 nights (Mon-Fri) £650 for 7 nights Mon-Mon or Fri-Fri
Peak season 7 nights only Fri-Fri or Mon-Mon £770
Peak season dates: 2nd April – 16th April, 28th May – 6th June, 23rd July – 6th September
Click calendar dates in green for more info and to make an enquiry.
Sleeps 5
Dimensions 18ft